Foxwell NT680 Pro All Systems OBDI/OBDII Scan Tool
Full Tool Coverage List: https://stahlcar.com/foxwellcoverage

American:
Chrysler, Ford, GM

European:
Abarth, Alfa-Romeo, Aston Martin, Audi, Bentley, BMW, Bugatti, Citroen, Dacia, EU Ford, Fiat, Jaguar, Lamborghini, Lancia, Land Rover, Maserati, Maybach, Mercedes Benz, Mini, Opel, Peugeot, Porsche, Renault, Rolls, Royce, Saab, Seat, Skoda, Smart, Sprinter, Vauxhall, Volvo, VW

Australian:
Aus Ford, Holden

Asian:
Acura, Daewoo, Daihatsu, Honda, Hyundai, Infiniti, Isuzu, Kia, Lexus, Mahindra, Mazda, Mitsubishi, Nissan, Perodua, Proton, SSangyong, Scion, Subaru, Suzuki, Toyota

Plus all OBD2 compliant vehicles
Free Update Period: Free for Life!!!



The NT680 Pro covers All Makes and All Systems. Delicately developed by the most distinguished experts of the industry, NT680 Pro provides workshops, technicians and enthusiasts alike affordable professional diagnostic solutions. It stands out in a variety of similar tools by delivering wider coverage of vehicles, more accurate diagnosis, more reliable performance and better user experience. This is simply one of the best bang for buck scan tools on the market today!
Foxwell NT680 Pro NZ edition - Holden and Aus Ford included!
We are the NZ Foxwell Dealer - all units guaranteed original with local support - All units guaranteed original and with local support
Our units include the Holden and Aus Ford software. perfect for the home mechanic right up to the professional garage. With the extra OBDI adapter set the coverage of this unit combined with the affordable price makes it a must have tool for your workshop!
What makes this stand out from other scan tools on the market? Foxwell offers regular updates as this range of scan tools is their main focus. Other brands don't release updates that often, Foxwell are very pro-active with their updates. Combine this with NZ support and backup and you have a scan tool you can trust. This is simply the best scan tool on the market for under $1000
Systems Covered:
- Engine
- Transmission
- ABS
- SRS
- Oil Service reset
- EPB
- DPF
- TPMS
- Steering Angle Sensor
- Throttle Position Sensor/Throttle Body Alignment
- Battery Configuration Resets
- plus many many more systems and more being released all the time!
Features:
- Coverage includes over 80 manufacturers - most from 1996!
- Works on the latest vehicles
- Dealer level oil light service light reset functions on over 30 manufacturers
- Compatible with both OBDI and OBDII vehicles
- Reads and clear codes and turns off MILs of all systems
- Requests and records live sensor data
- Provides live data graphing
- Merges PID graphs for easy and intuitive diagnosis
- Displays freeze frame data
- Retrieves ECU information
- Supports all 10 OBDII test modes, such as live data, O2 sensor test, component test and more
- Enhanced OBDII Mode 6 functionality
- Code troubleshooters provide you faster and easier diagnosis
- Multilingual menu options and code definitions
- As easy as 1-2-3 with large TFT color screen and menu-driven operations
- Ergonomic design and ruggedly built for both shop and road tests
- Free updates for life!!
Full Tool Coverage List: https://stahlcar.com/foxwellcoverage
Vehicle Coverage:
American:
Chrysler, Ford, GM
European:
Abarth, Alfa-Romeo, Aston Martin, Audi, Bentley, BMW, Bugatti, Citroen, Dacia, EU Ford, Fiat, Jaguar, Lamborghini, Lancia, Land Rover, Maserati, Maybach, Mercedes Benz, Mini, Opel, Peugeot, Porsche, Renault, Rolls, Royce, Saab, Seat, Skoda, Smart, Sprinter, Vauxhall, Volvo, VW
Australian:
Aus Ford, Holden
Asian:
Acura, Daewoo, Daihatsu, Honda, Hyundai, Infiniti, Isuzu, Kia, Lexus, Mahindra, Mazda, Mitsubishi, Nissan, Perodua, Proton, SSangyong, Scion, Subaru, Suzuki, Toyota
Updates:
Free Update Period: Free for Life!!!
Package Includes:
- NT680 Pro Scan Tool
- User Guide
- Diagnostic Cable
- Plastic Mold Carry Case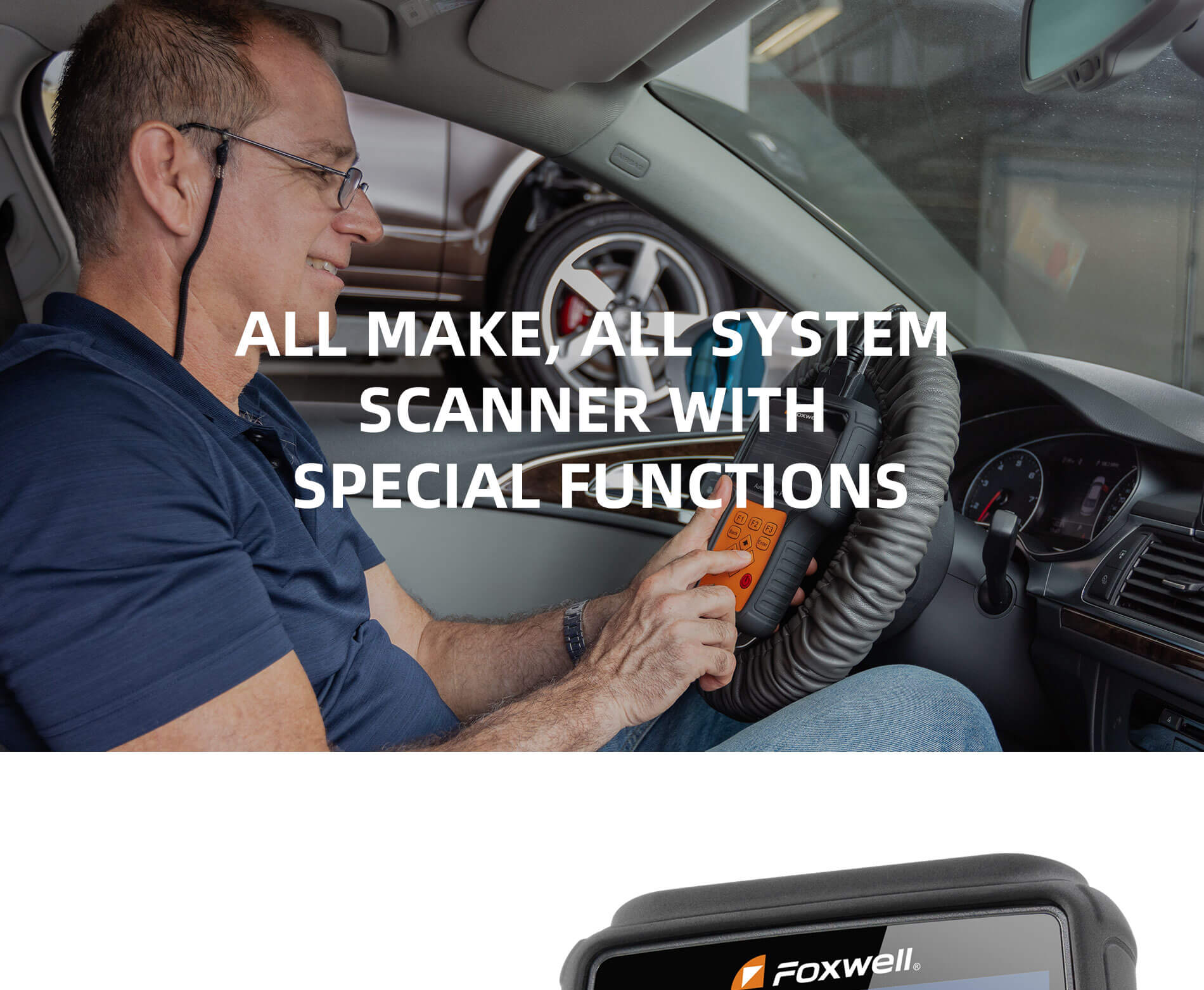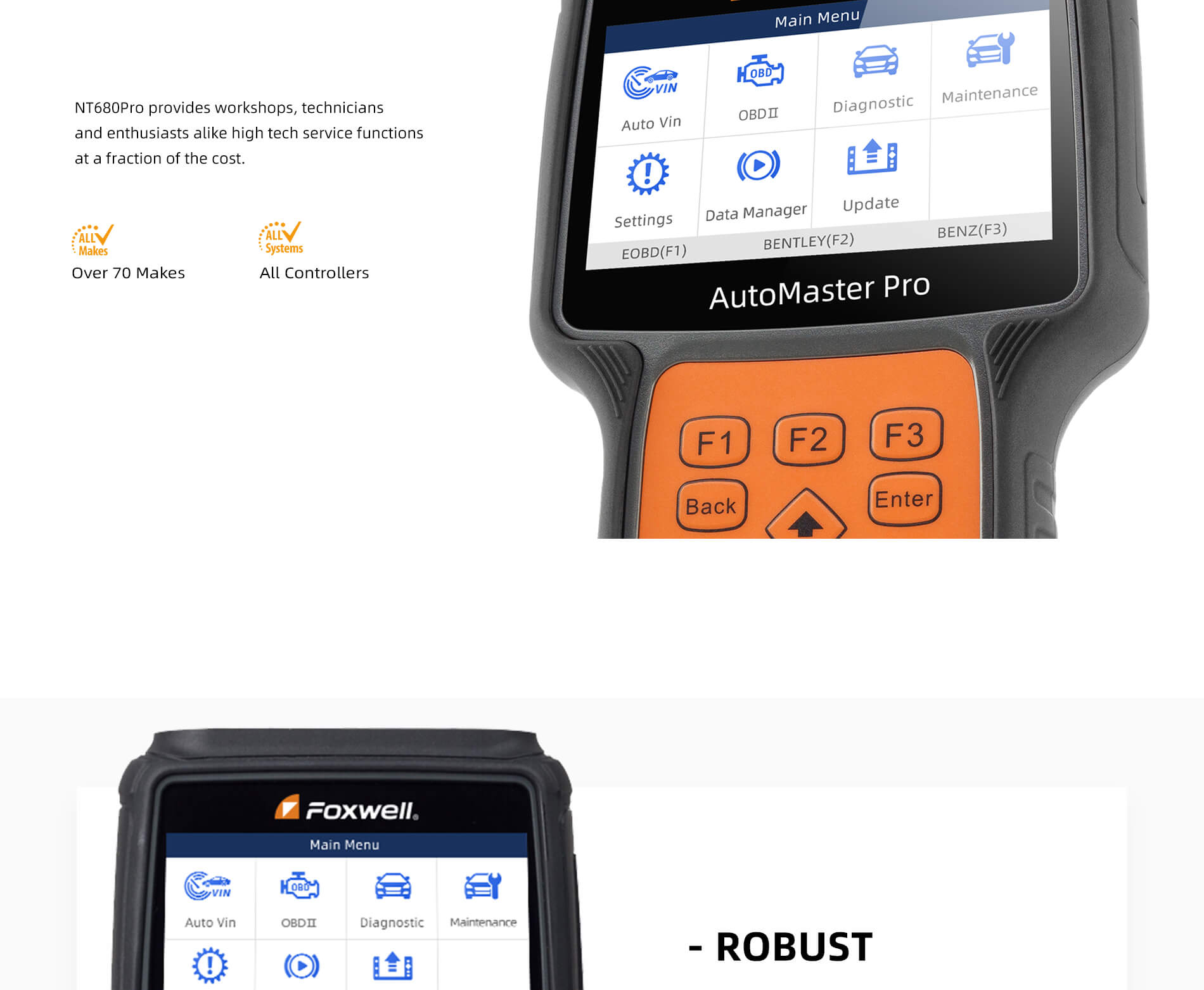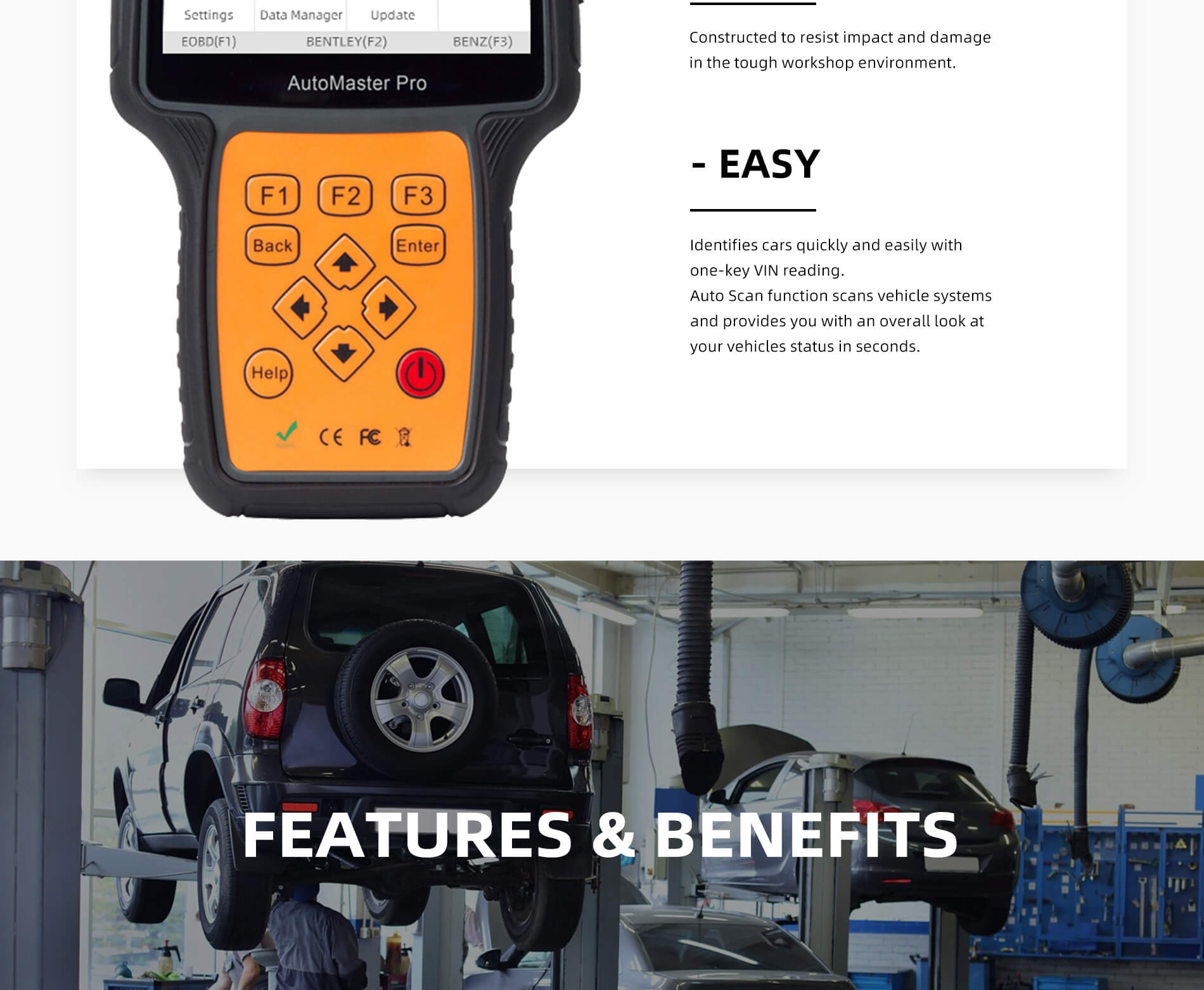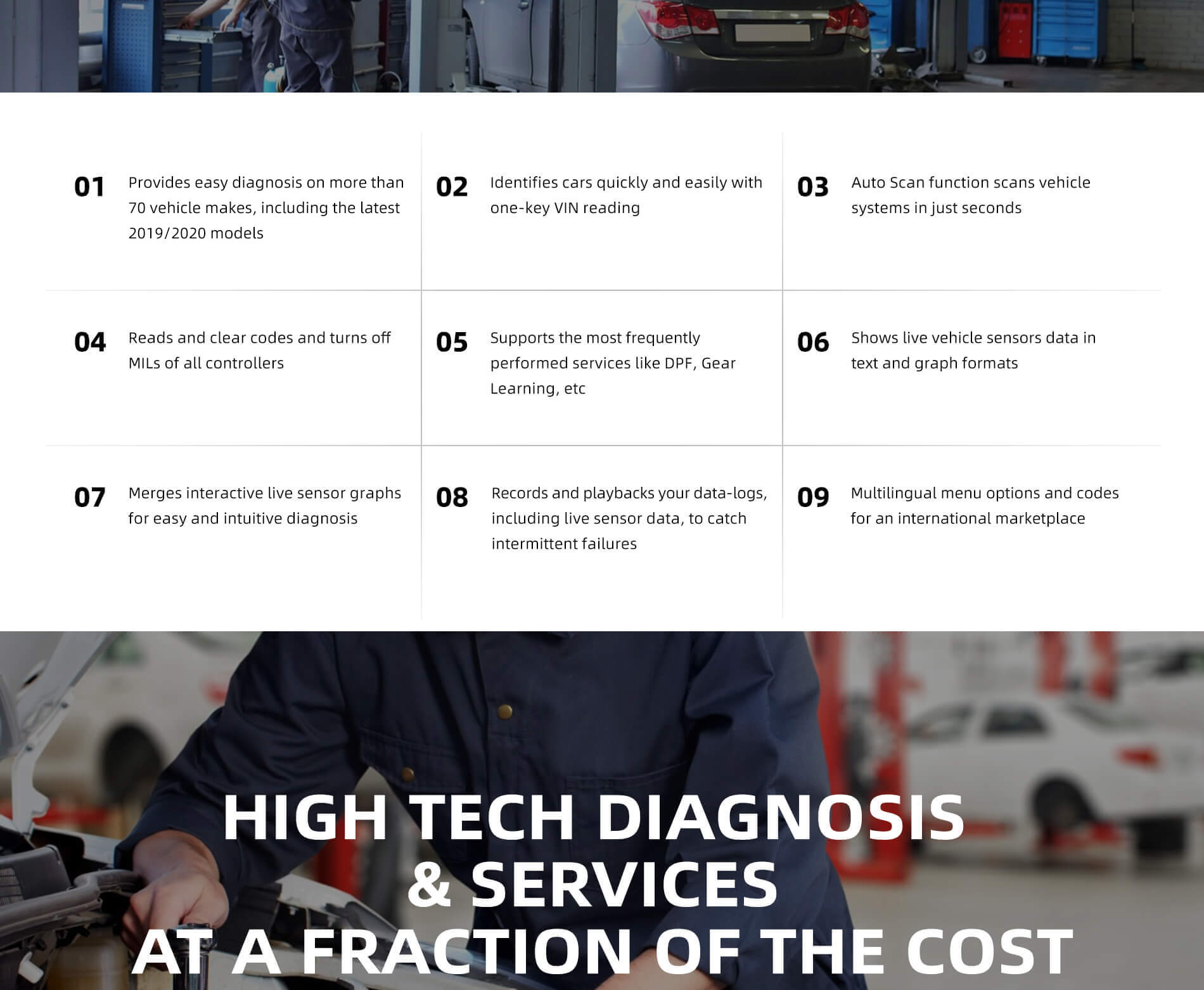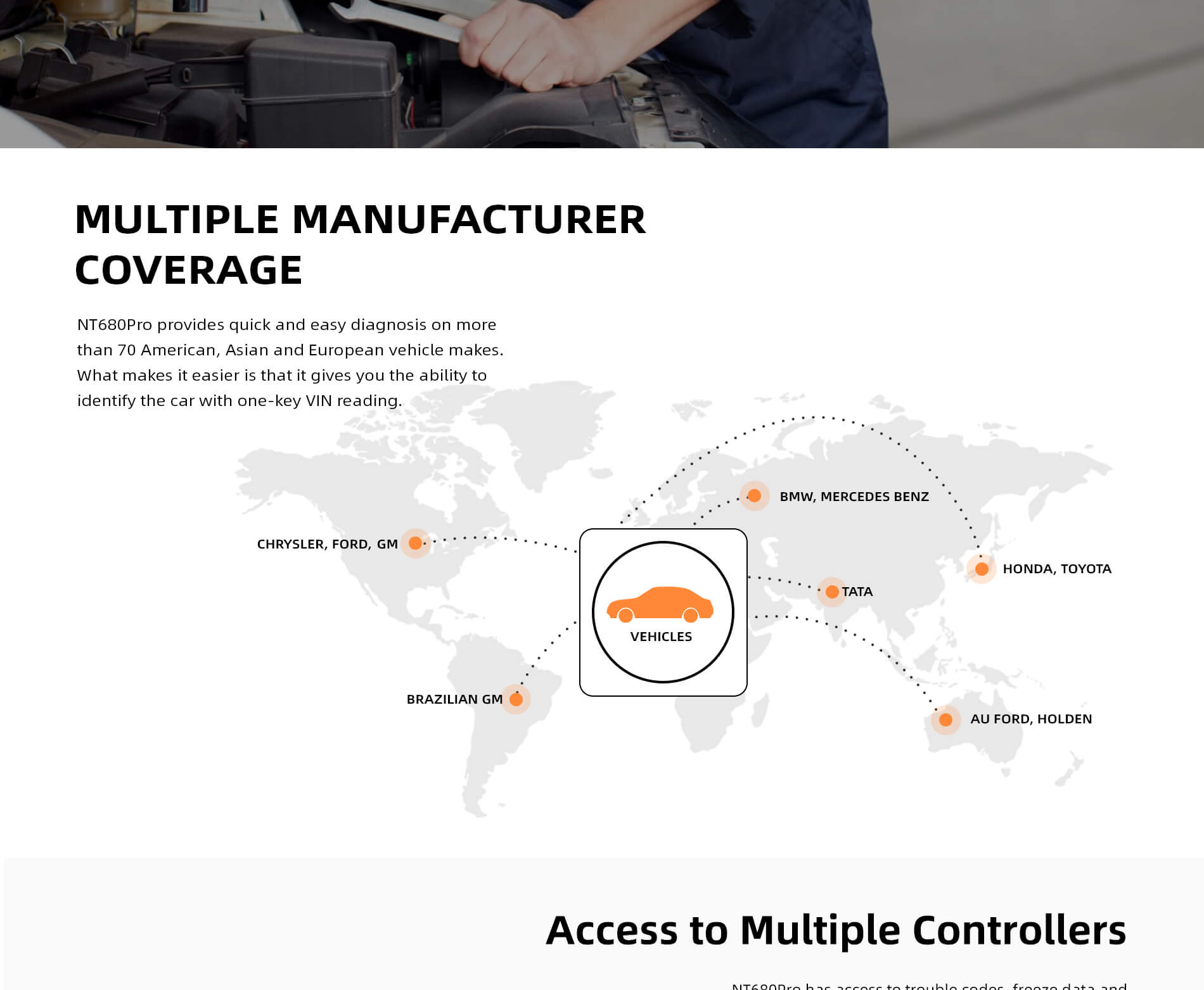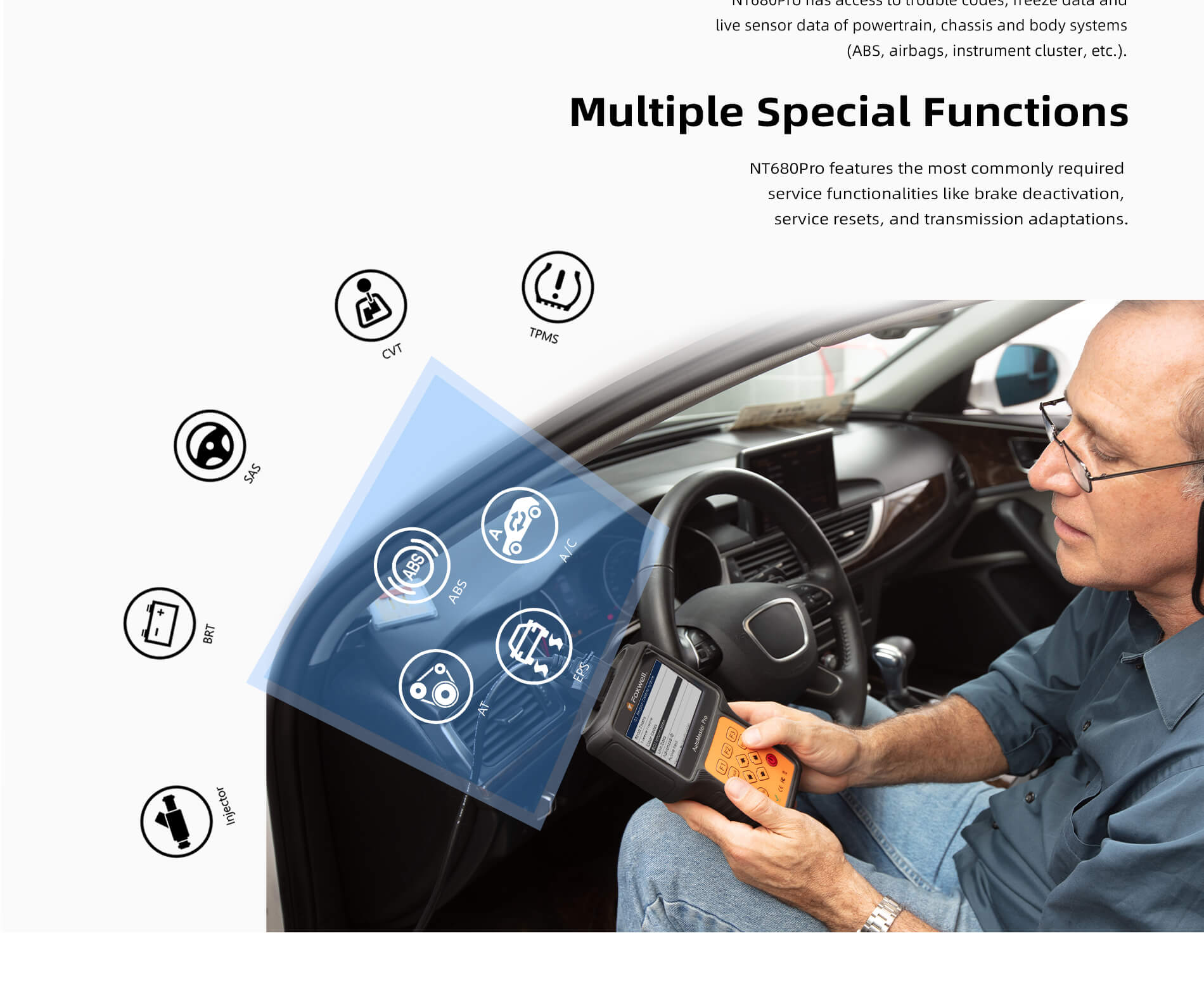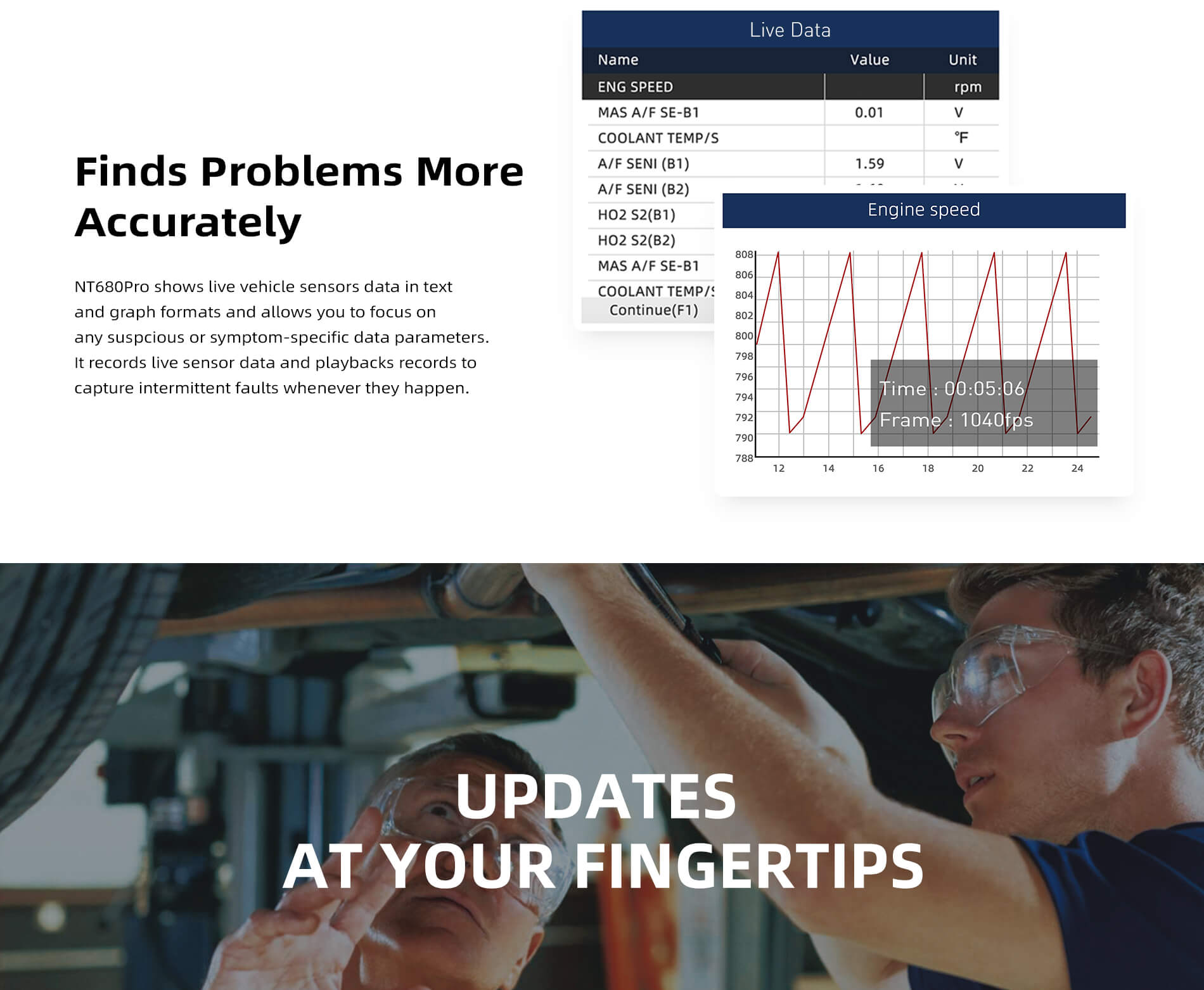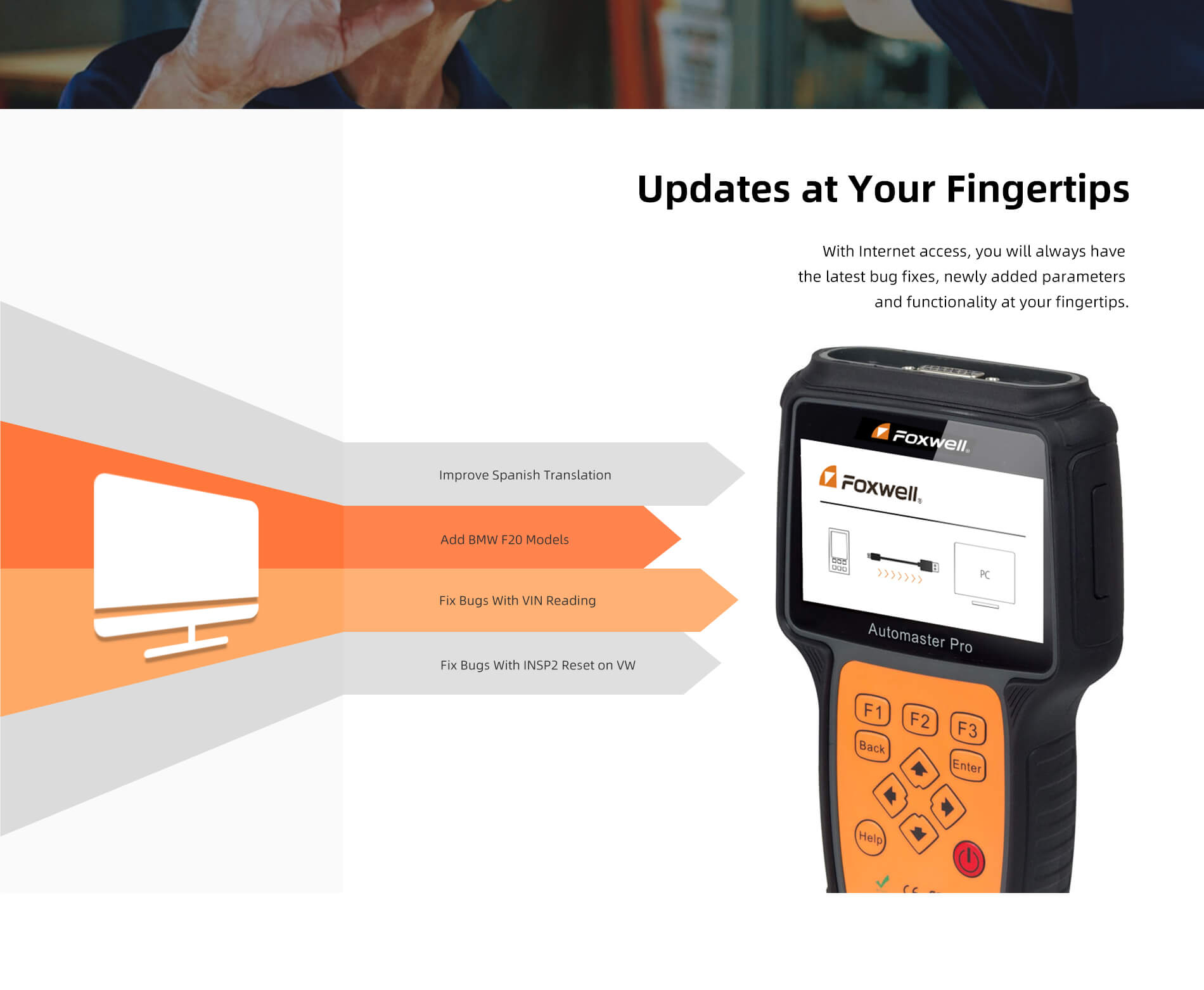 Specifications
Type
Handheld
OBD1/OBD2
OBD1/OBD2
Manufacturer Coverage
All Makes
Systems Coverage
All Systems/Service Functions
Live Data
Yes
Updates
Free for LIfe
Adaptions
No
Coding
Injector
Total Reviews (4)
Click here to write a review of this product.