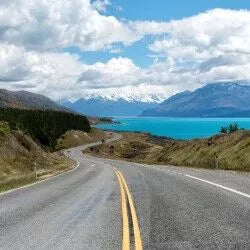 What are NZ's best scan tools?
As New Zealand's most popular scan tool supplier we often get asked which are the best scan tools. We have been in this business long enough to have a good grasp of what makes a good tool and will give you the user the best problem free experience. 
We know it can be confusing to choose what's best so we get asked for recommendations a lot. It's a mental minefield out there, they even have a lot of different names such as a scanner, scantool, code reader diagnostic system and more! We thought it was time to list 3 of our most popular tools which tick all the boxes and pass our tests. These are our recommendations for New Zealand's best scan tools.
Best OBD2 Tool
ELM327 Bluetooth OBD2 Code Reader - $59.99

For the best OBD2 tool we recommend our simple ELM327 Bluetooth Tool for Android/PC. It's a great easy to use tool which effortlessly connects your smarphone/tablet to your OBD2 compliant vehicle using bluetooth technology. There are a LOT of OBD2 apps out there for Android and we highly recommend the Torque app as the best. With this you can read and clear engine fault codes and monitor engine live data performance. It carrys a lot of features for such a small price!
Best Smartphone Based Scan Tool
Xtool - A30 OBD1/OBDII Tool - $345

It's hard to look past the Xtool A30 for this category as it packs a hell of a punch! A full systems OBD1/OBD2 tool based on both Android and iOS, the A30 covers all major manufacturers through it's on app. You simply download the app and connect the tool to your phone via bluetooth and download the manufacturer you need. It will cover both OBD1 and OBD2 vehicles taking it into the more advanced home user. It pretty much covers all you will need and includes free updates fo life
Best All Makes Scan Tool
Foxwell NT644 OBDI/OBDII All Makes Tool - $895

One of the most popular tools we have for the home mechanic and professional is the Foxwell NT644 Pro Scan Tool. Covering both OBD1 and OBD2, the NT644 covers all makes and manufacturers making it one of the most versatile tools we have which won't break the bank. It also covers other systems such as Battery Resets, EPB, SAS, Injector coding and many more. It's used by AA motoring in their callout vehices which says it all. With free updates for life, it's all you'll need.